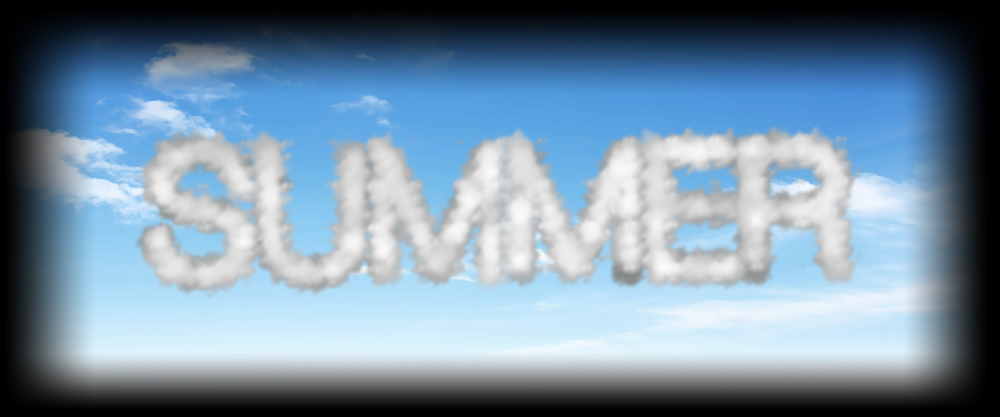 We're open 7 days a week all Summer Holidays with a packed schedule.
Take a look through everything we have to offer! Click through for more information and booking onto courses.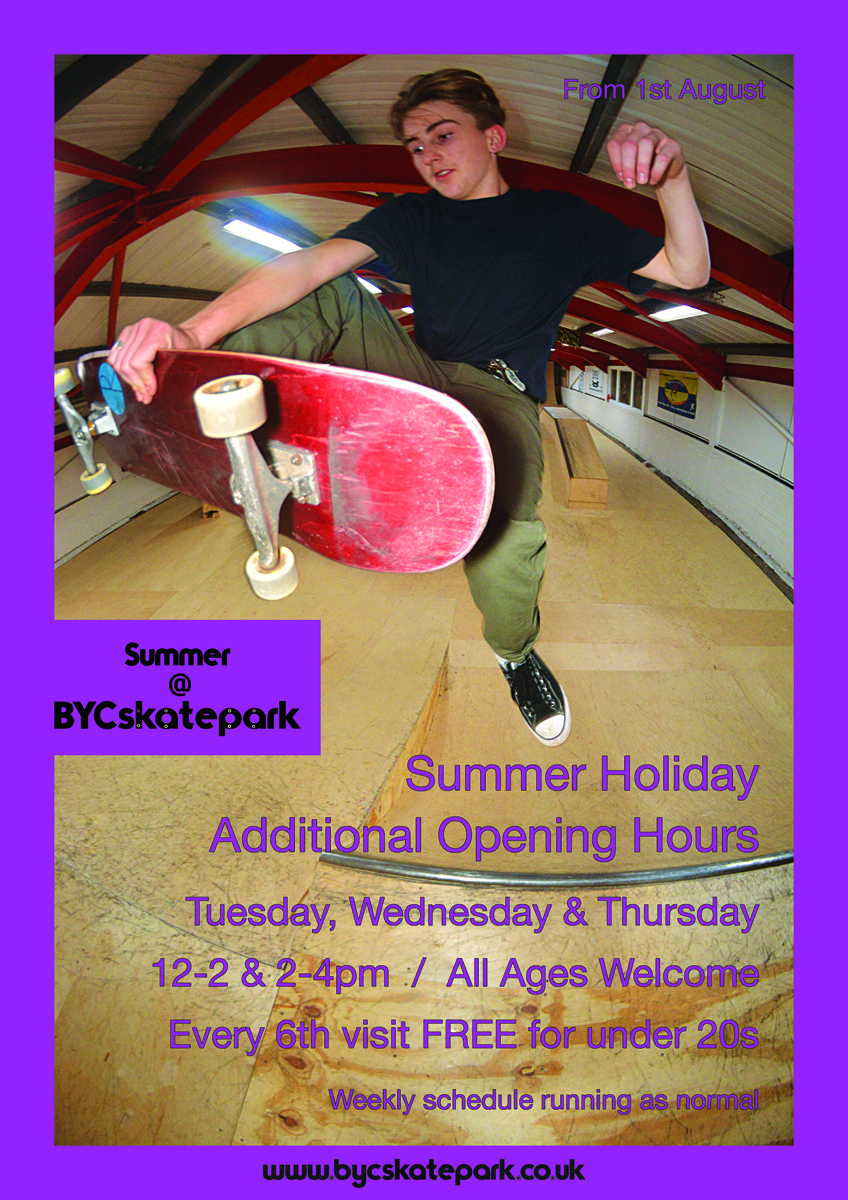 Alongside our usual schedule, we'll be open a load more every week, with a loyalty scheme running for anyone up to the age of 19.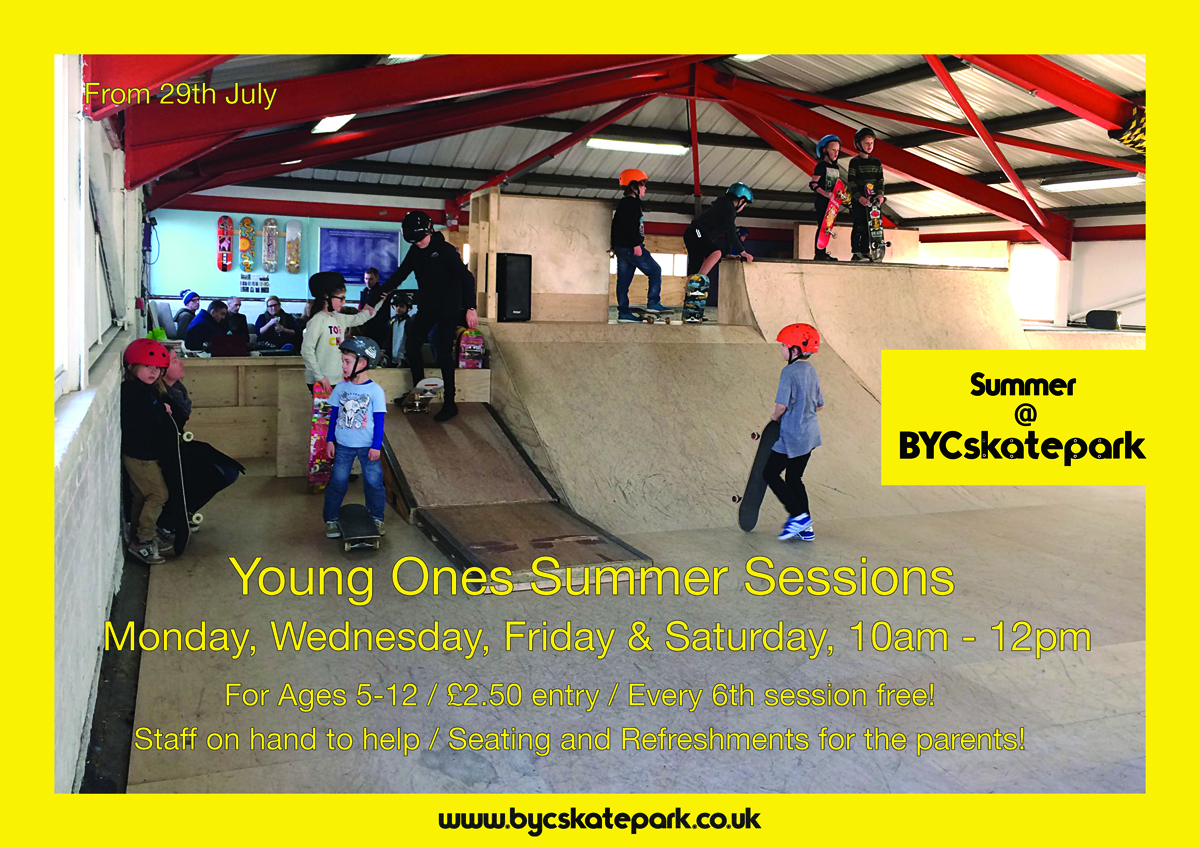 4 mornings a week will be dedicated to the next generation, with our popular Saturday morning session for 5-12 year olds also running on Mondays, Wednesdays and Fridays. Again every 6th session is free with our Summer loyalty scheme.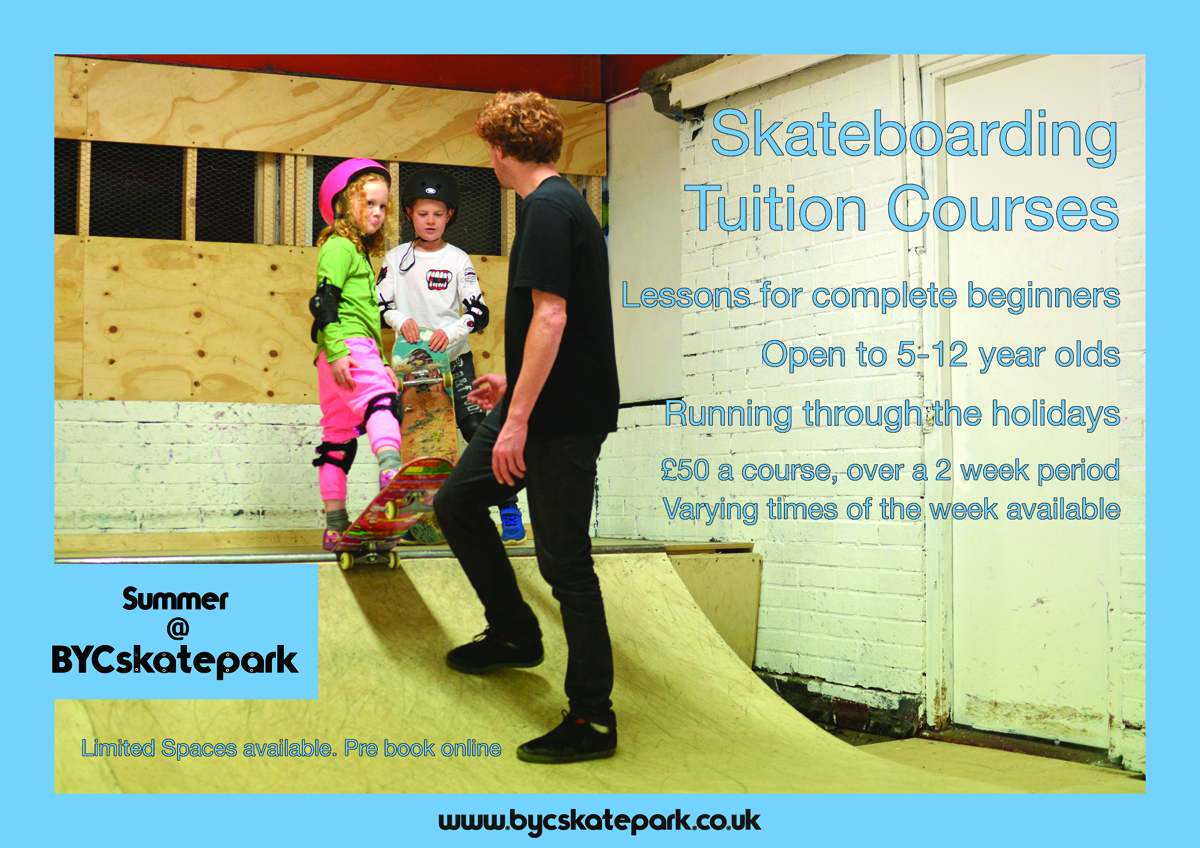 6 tuition courses for beginners are running throughout the break, at various times through the week. Read more and join up now!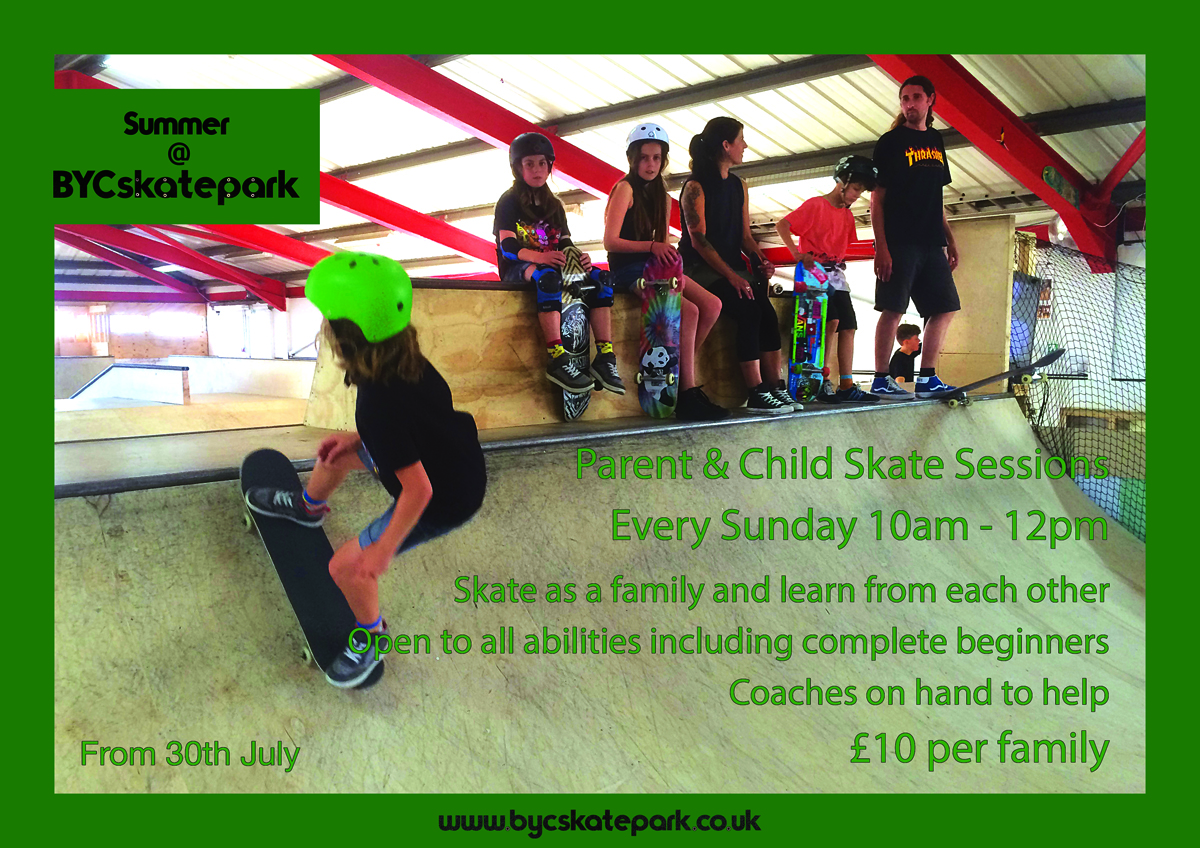 A new one to our program, drag your sons, daughters, mums and dads to the park and skate together! Take a read of what to expect.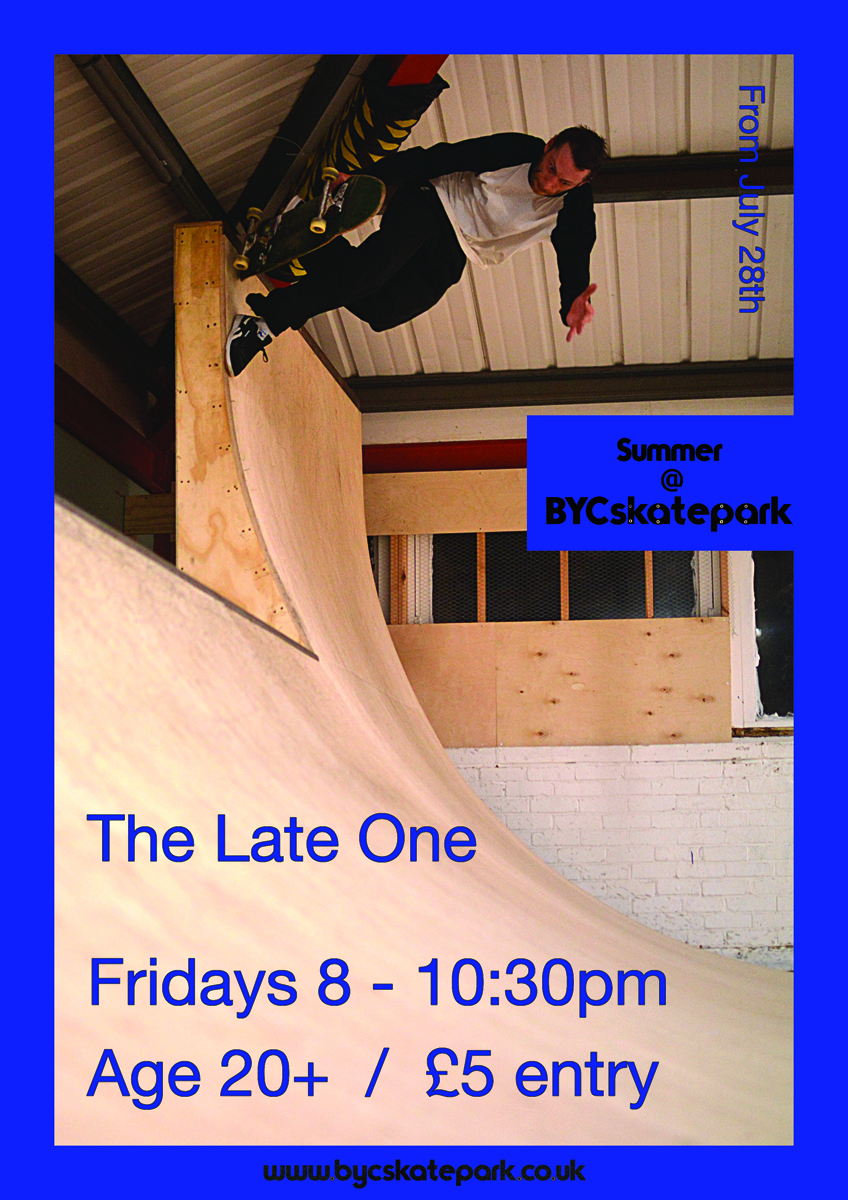 For a more mature audience - Friday nights we'll be open until 10:30, with an extra session for ages 20 and up from 8pm.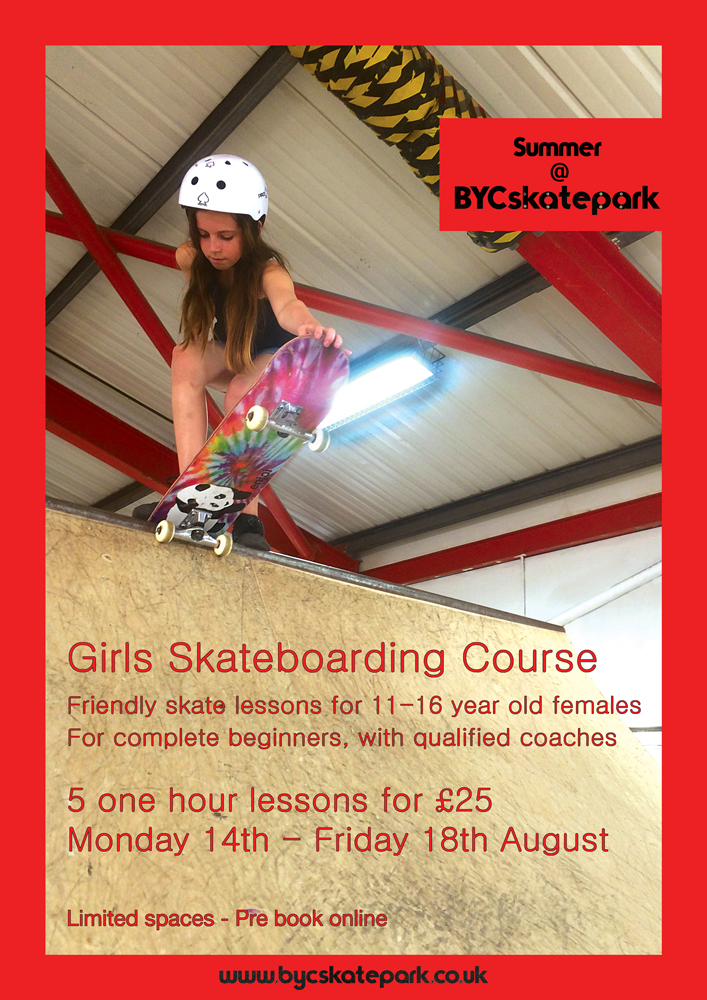 After previous successes we're again running a one-off beginners courses for females aged 11 - 16. Click through to join up.
BYC Skatepark is Brighton's only indoor skate facility. The park is exclusively for skateboarding, and is accessible to people of all ages and abilities.
The park features obstacles of varied sizes and difficulty to suit all levels. Skateboards and protective equipment are always available to use for free for those without their own!
Our popular tuition courses run throughout the year and have helped hundreds of children and adults to start skateboarding.