Sequestered - Patch Sullivan & Laurie Kelly
Patch and Laurie came to be during the glory days of the Hove Lagoon skate scene. I've known Patch since he was a skinny jeaned, ramones shirt wearing 12 year old who had every flatground trick in the book. Laurie came up a few years later and made a big impact real quick amongst the locals.
Today they're one of only and handful left from the era and are still killing it. They're also two of the most productive in Brighton out on the streets.
Check out GL2 by BV Collective to see another amazing shared part, and take a history lesson by watching some Hove skateboarding from '07 - 12.
This one was filmed by the two stars themselves over a few days, and edited by Laurie.
Endurance Skate Roundup
January's All night skate session went off! Seventeen riders took on the challenge of skating all night from 10pm to 8am, and all made it through without a hitch. In the weeks leading up, everyone was out collecting cash and sending friends and family online to donate, raising a grand total of...
£2,429!
Our top three fundraisers all win a brand new setup for their efforts.
Congratulations to Noah Peters, who raised the most with a whopping £389!
Runners up were -
2nd. Oli Kondo-Whitehurst - £261
3rd.  Diggs English - £215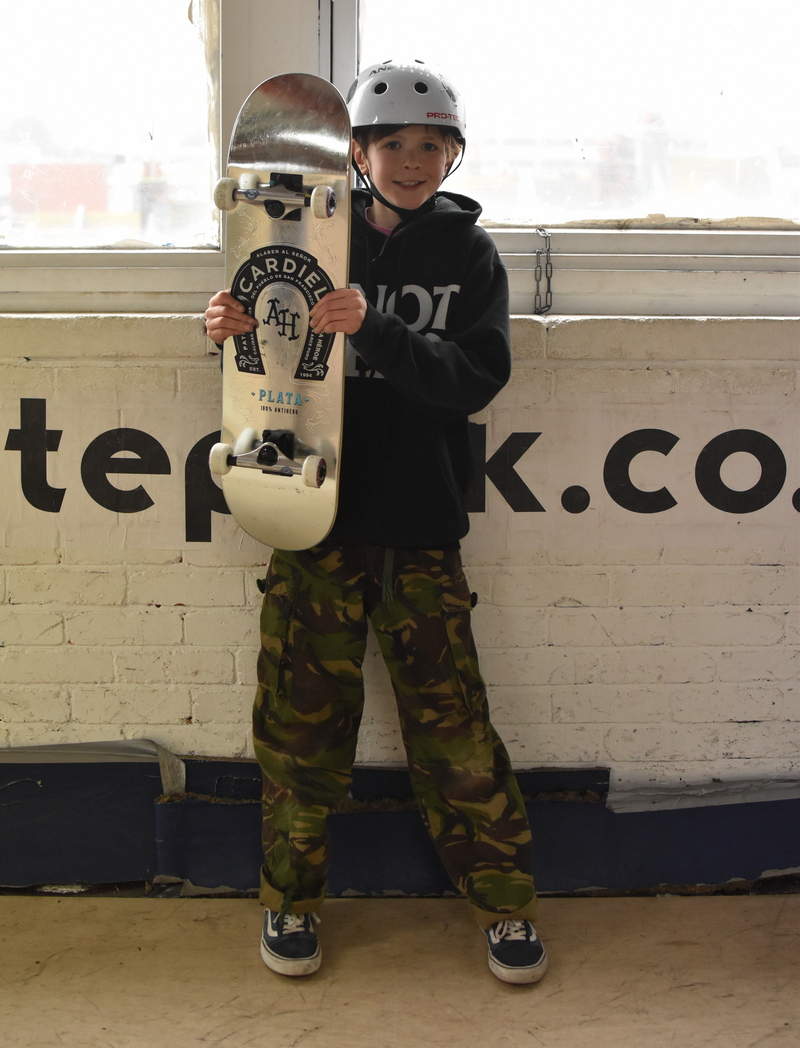 We had around 150 donors chip in to support everyone. We want to give a huge thank you to everyone who helped raise this amazing amount, we're truly grateful to everyone involved for helping us towards making some great improvements here.
WE GOT TEES
We're stoked to release our first run of official BYC Skatepark t shirts. We're also selling a special limited edition Drawing Boards shirt as part of our fundraising efforts.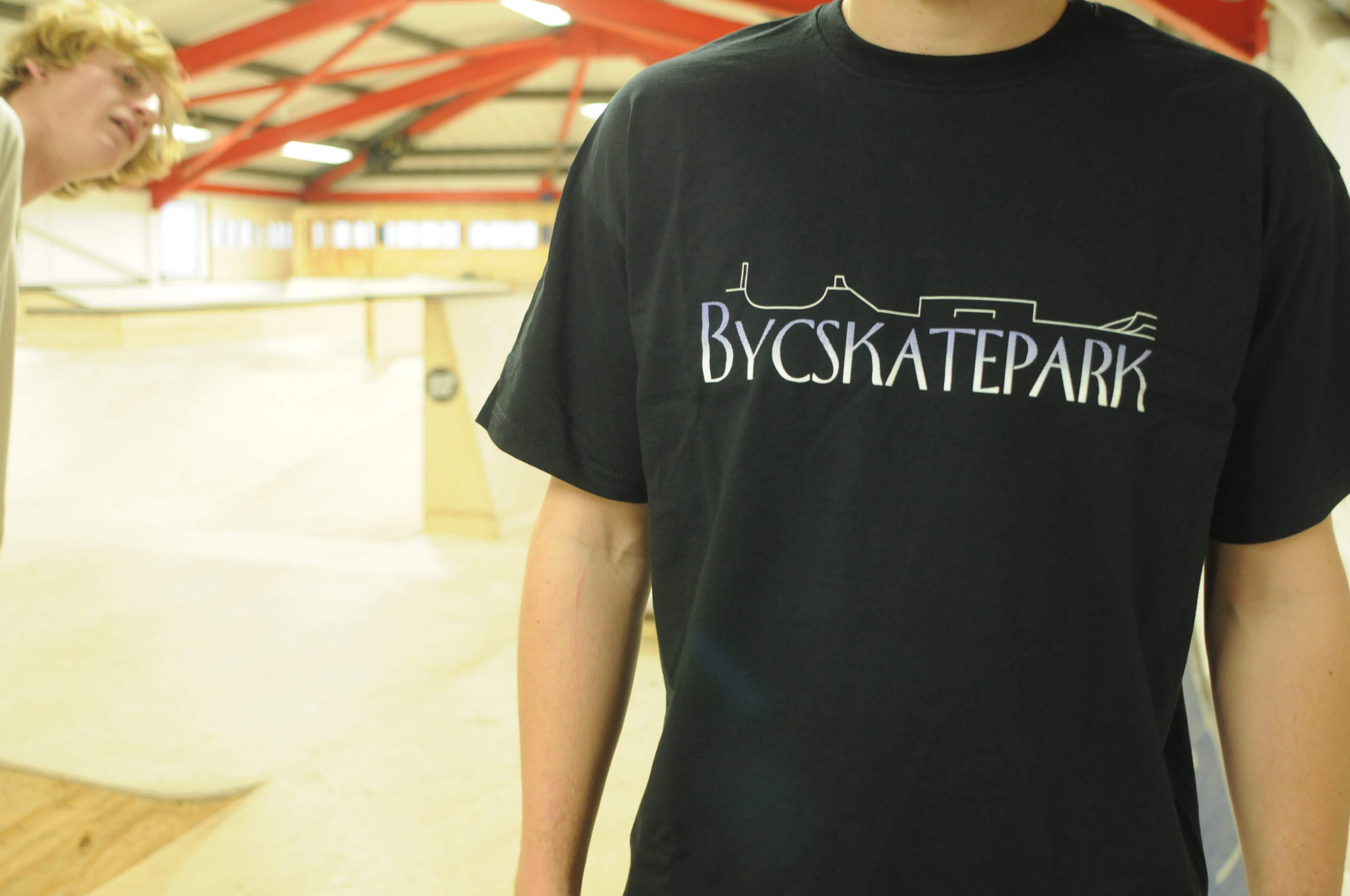 'Seattle' tee, loads of sizes available. £15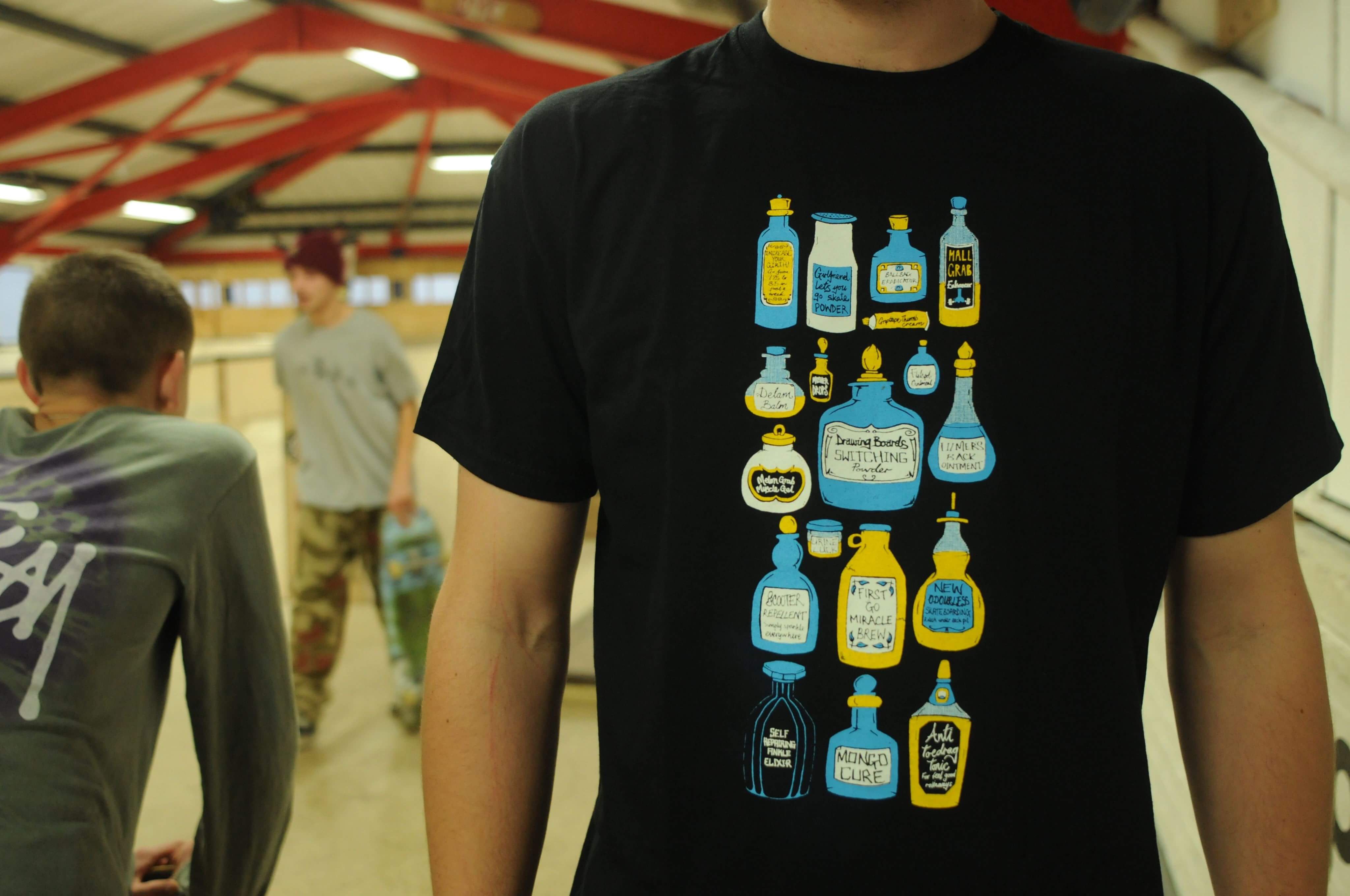 'Potions' tee by Drawing Boards, limited run produced specially on BYC's behalf. £18 in loads of sizes.

Available in the park, or delivered to you for a small extra charge. Email us if you'd like one in the post.
BYC Skatepark is Brighton's only indoor skate facility. The park is exclusively for skateboarding, and is accessible to people of all ages and abilities.
The park features obstacles of varied sizes and difficulty to suit all levels. Skateboards and protective equipment are always available to use for free for those without their own!
Our popular tuition courses run throughout the year and have helped hundreds of children and adults to start skateboarding.