Summer Holidays
In case you're wondering, yes we will be doing plenty over the Summer and no, we don't know exactly what and when yet. If you'd like to receive an email about our full schedule once it's finalised, please submit your email address below and we'll contact you when they are up to join on to.
We're Recruiting!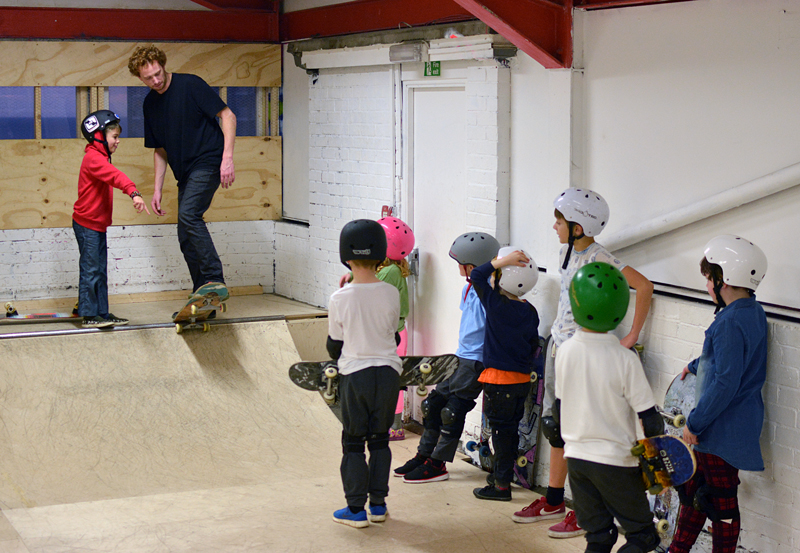 BYC is looking to fill two positions in our skatepark team.
We're looking for somebody to join us to work at the park throughout some afternoons and weekends. This will involve both staffing the skatepark during opening hours, and teaching weekly skateboarding lessons. The hours we are looking to fill are currently 2-3 evenings a week, starting from around 4pm, as well as least one Sunday per month. As this is a bank staff position hours will be flexible and subject to change.
We are also looking for a female worker to staff our weekly female skate session on Thursday nights, and to act as a cover worker for other sessions in the park when needed.* The right applicant may be able to fill both positions!
You will need to have a strong ability in, and knowledge of, skateboarding. You will also need to be confident in working with and teaching people of all ages, especially children and teenagers. Previous experience in any relatable field is desirable.
The successful applicant(s) will be inducted and receive training for all roles and responsibilities.
The pay rate for both positions is £7.83 p/h. There will also be scope to move into a leader in charge role following sufficient training and experience.
Take a read through the job description for further details on the position. To apply for the role, please complete the job application form, referring to our staff specification for guidance. Email your completed application to skatepark@brightonyouthcentre.org.uk
Email us if you have any questions regarding the role before applying.
Deadline for applications are Wednesday June 26th.
Successful applicants will be invited to an interview stage, currently scheduled to be 5pm on Thursday July 6th.
*This role is an exception to the Equality Act 2010 under section 159. We are looking to employ a female worker to support and encourage the growth of the female skate scene, as females are currently under represented
BYC Skatepark is Brighton's only indoor skate facility. The park is exclusively for skateboarding, and is accessible to people of all ages and abilities.
The park features obstacles of varied sizes and difficulty to suit all levels. Skateboards and protective equipment are always available to use for free for those without their own!
Our popular tuition courses run throughout the year and have helped hundreds of children and adults to start skateboarding.