ANNOUNCEMENT – BYC MEMBERSHIP!
We have started the process of re-registering everyone who attends sessions at BYC on our online system, in order to be done with our paper registers and consent forms by the start of the year. You can read more about it and save time by doing it yourself here, if not you (or a parent if you are under 13) will be asked to give us your details during a session.
*This is not a registration on to a skateboard tuition course. Please see below if that is what you require.

 SKATE TUITION OPEN NOW

Our next skate tuition course is now open to join. We are now running beginners skateboard tuition courses every weekday! Check the tuition page for all details.
Starting this Thursday at BYC! Kids Karate (ages 3 – 16) and Ladies Kick Boxing..
First lesson is FREE! 
 FREE Skate Tuition Course for Young Women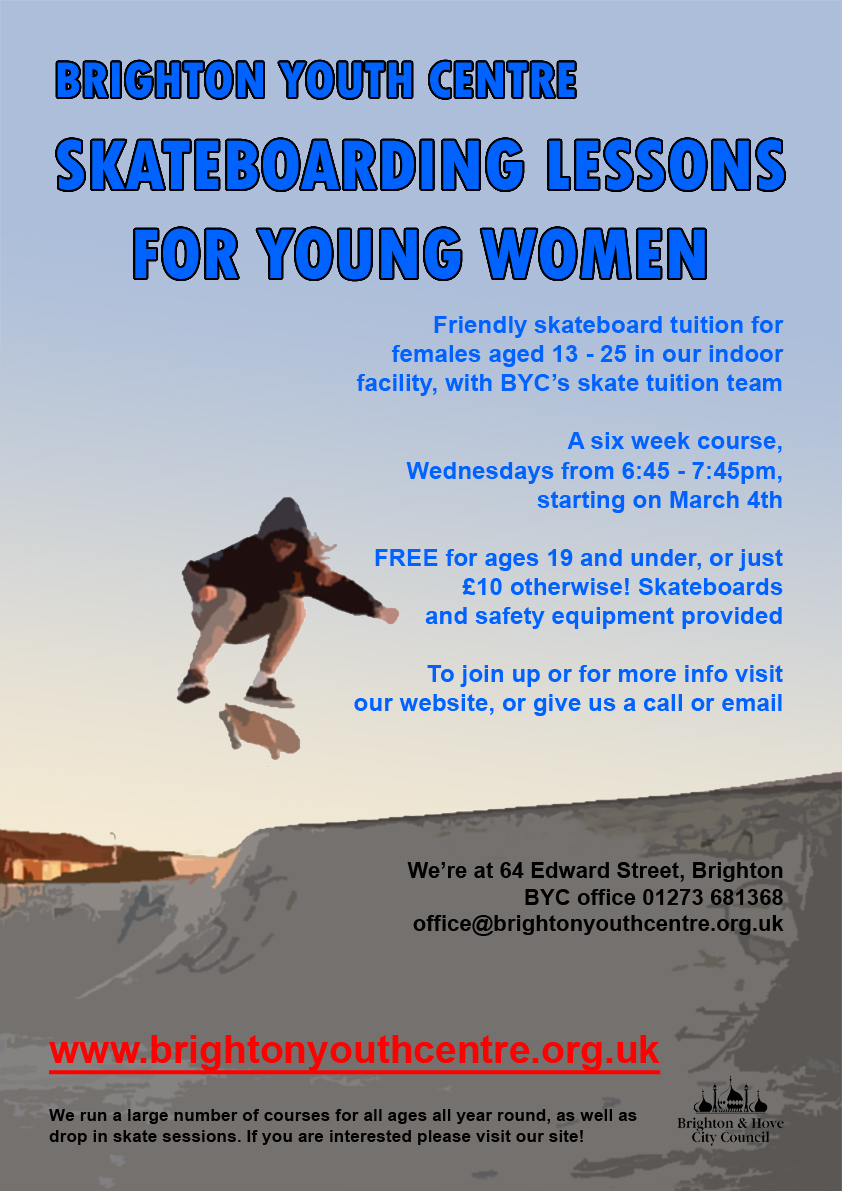 We are again running an introductory skate tuition course for young females. This course is open for 13-25 year olds and is FREE for ages 19 or under. If you are above that ages the course is just ten quid for six whole lessons! Get that! Click the poster for more details. To register, click here
★B.fest 2015 Event Submissions are now OPEN★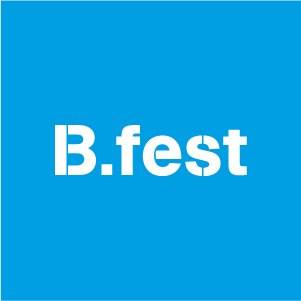 B.fest – Brighton Youth Arts Festival
★Sat 23rd- Sat 30th May 2015★
Register your events now – online submission deadline January 30th 2015 
http://www.b-fest.org.uk/events-submission/
★Theme –
A space for young people?★
The focus is on a big celebration weekend on Saturday 23rd and Sunday 24th – The Level is booked if you would like your event included there please email us to discuss and reference this location on your events submission form.The Launch (TBC) will be at the library on Wed 20th May 7.30-9pm and will be an opportunity for young people to see what is on offer, and to promote your event/show/exhibition on a stall, as workshop or in a performance showcase.
Your event can happen at venues across the city. We will be coordinating Cultureground exhibition space and Venue B a performance space both at BYC, which are available for this period, so let us know if you would like to be part of these Also the young peoples B.fest Events Team would love representatives from your projects/events, publicity and a sign up link will be sent to you very soon.Please contact us with any questions about B.fest or info re: funding for young peoples creative projects BrightonYouthArts@gmail.com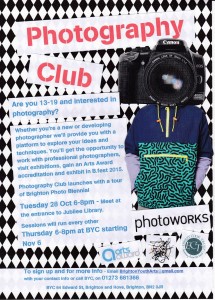 ★Sign up now for New Photography Club★
Whether your a new or developing photographer we'll provide you with a platform to explore your ideas and techniques at this new Photography Club for 13-19years. You'll get the chance to work with professional photographers, visit exhibitions, complete an arts award and exhibit in B.fest 2015.
Drinks and Snacks provided

★Thursday 4th Dec 6-8pm at BYC
★Once signed up on the doodle poll below, send your Email Contact and FB name to BrightonYouthArts@Gmail.com
http://doodle.com/5xrmuedepu8gchv2