"I will walk barefoot through broken glass for BYC skatepark!"
Yes that's right! Local resident Zero Jones will be doing a sponsored barefoot walk through a pit of broken glass in order to raise money for our skatepark fundraising campaign!
The walk will take place in the park, at 6pm on Wednesday December 16th. You are invited to come and watch!
This amazing feat of dedication is being done in the name of BYC skatepark, and we hope it will inspire people to donate to this great cause.
If you feel compelled to sponsor Zero's bravery, you can donate online via Paypal by clicking the button below. You don't need a Paypal account to do this!
We are also encouraging people to go out and get people involved through sponsorship forms! If you think you are able to gather some donations from friends please email us at fundraising@brightonyouthcentre.org.uk and we will send you a sponsorship form to help with your efforts. A quick whip round a school class or anything similar will go miles if enough people can share the task!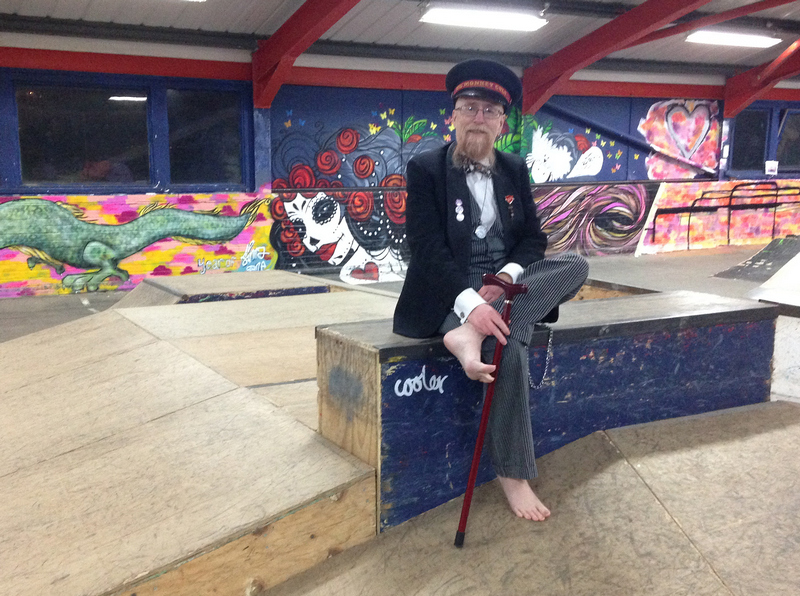 Board Auction!
As part of our fundraising campaign we have four signed pro skateboard decks up for auction.
The auction includes this signed board from skateboarding legend Tom Penny who has personally shown his support for our campaign.
Check out what's on offer at https://www.32auctions.com/bycskatepark. Bidding ends on December 10th.
Help Us Raise Funds For A Brand New skatepark Here At BYC!
Brighton Youth Centre has launched a huge Crowdfunding campaign!
https://www.crowdfunder.co.uk/bycskatepark
Our goal is to raise funds to completely revamp our current basic skateboard facility and turn it into a brand new modern, varied and attractive skatepark to accommodate the whole of Brighton and the South of England. This will in turn allow us to scale up the work we can do here, becoming more accessible to a wider user base and having much more to offer on our program.
We can carry out all of our entire redevelopment plan by reaching our target of £20,000.
In exchange for your generosity we have a number of rewards on offer, including some ideal gifts.
We do hope you can help us in any way you can to achieve our dreams, and serve so many more in the community. Please visit visit our Crowdfunder page to donate, read the full story on what we want to do and why we need to do it, and see what is on offer for you.
Follow the action with regular updates by joining our Facebook group
If you would like to donate directly to us instead, you think you can help us in another way by fundraising or spreading awareness, or have any questions or comments, we are here to help you. Please get in touch at fundraising@brightonyouthcentre.org.uk or through the office on 01273 681368
Donations made offline will be added to our total amount on Crowdfunder, and you can still claim your rewards!
If you would like to receive updates on the project via email, please submit the form below!