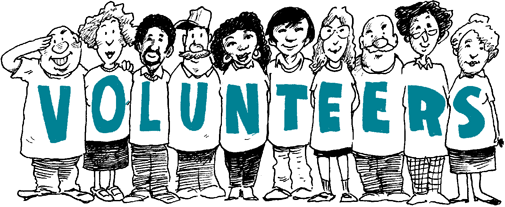 Brighton Youth Centre is looking to add to our great team of volunteer youth workers to cover our programme offer.
★
Brighton Youth Centre (BYC) is a hub of activity aimed at all young people in the 8 – 19 age group, offering activities including skateboarding, visual arts, performance arts, youth clubs, 5 a side football, basketball, music, production/gigs/jams, cookery, archery, and dance sessions.
BYC has a mix of paid and volunteer staff and accommodates many other projects who work with a wide range of young people. It is also home to Brighton's only indoor skate park, open 7 days a week and including open skate sessions, tuition-based courses and events.
We are looking for the following volunteers and sessions, although we recommend that everyone starts off with our general youth club nights on Tuesday and Wednesday. 
Mondays nights 6-9pm. There's lots of music and art going on Monday nights. We need a couple of volunteers to provide general building cover and support young people to attend activities.
Tuesday Youth Club 6.45-9.45pm. Tuesday is one of our lively and dynamic youth club nights. With about 40-50 young people attending per week, there's lots going on, including football, arts, gaming, pool, cooking, with the skate park also open. Session is from 7-9, plus set-up, pack down and evaluation.
Wednesday Youth Club 6.45-9.45pm. Wednesday starts off with a 30 minute meeting where we plan upcoming events and activities and talk about any issues going on in the club. Followed by our usual youth club activities, including B-Game, BYC's very own gaming group, on the last Wednesday of every month. n. Session is from 7-9, plus set-up, pack down and evaluation.
Music volunteers. We've just had two rehearsal studios built in our basement, so we're looking for volunteers to run sessions with our young people. Initially during our youth club sessions on Tuesday and Wednesday nights (6.45-9.45).
Gigs and events, Friday nights, 6.30-10.30pm. Currently we run a monthly gig night, and are looking to expand this to more regular events. Would especially welcome anyone with technical experience but also looking for general volunteers to help support the events.
B-fest (26th May-2nd June). The only young persons dedicated arts festival, for and by young people, in the South East. Running in May half-term (26th May-2nd June) it's a week of music, performance, visual art, photography, skate, bake offs and much more. We're looking for volunteers for the three weeks before, including and after B-fest, or weekly up until B-fest (Wednesday evenings)
The application form and person specification are available here:
volunteer personal specification
Please send back your application form via email at helen@brightonyouthcentre.org.uk or by hand/post to Brighton Youth Centre, 64 Edward Street, BN20JR. We will be hosting our next volunteer induction mid-April and will let you know as soon as we confirm the date