UPDATE 27/12 – BYC is now in a tier 4 area and so we are not permitted to operate. We will reopen as soon as we're permitted, after this hopefully short break. If you've booked a session that has now been cancelled, see here to see what you can do. Follow us on Instagram and Facebook to get the latest updates as we hear more. See you soon!

Private Hire
You can hire the park all to yourselves for two hours! Read the guidelines below and book online.
2 hour booking for £80
Hire on Mondays 6:30 – 8:30pm or Wednesdays 4:15 – 6:15pm
Up to 10 skaters permitted

A responsible adult must be present at all times

Skateboarding only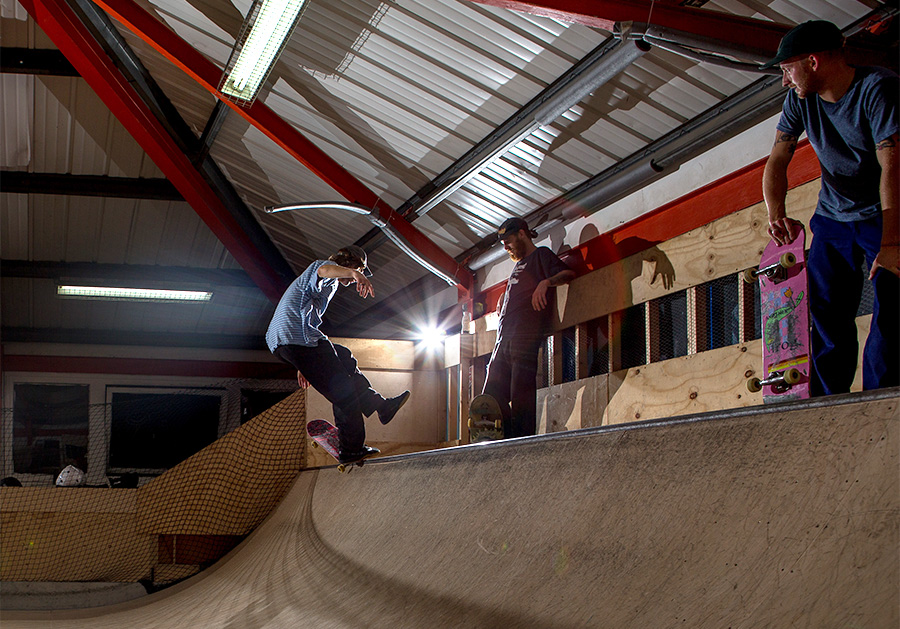 Guidelines – Please read before booking
By hiring a slot you are hiring the space only. A staff member may not be present in the park at times, but will always be available immediately if needed. For any group with any attendees under the age of 18, at least one adult who can take parental responsibility must be present in the skatepark at all times. They will be briefed on everything they need to know upon arrival.
As this is strictly a hire of the park, and due to social distancing guidelines, we cannot offer assistance to skaters as we would like to. Therefore we all attendees will need to have some experience of skateboarding and skateparks.
The minimum age for any participants is 5 years old. Anyone under the age of 13 will need to wear a helmet. We strongly recommend bringing your own, but they can be borrowed here if needed.
Access to the building will only be available when your booking starts, and we are operating a locked door policy to keep everyone safe, so please make sure all members of your party are present at the start time of your booking.
A maximum of 10 skaters are permitted to attend. This number does not include supervising adults, unless they are partaking as well.
Bookings can be made online up to 3 weeks in advance. If you would like to book further into the future, please contact us by email. You can also get in touch if you would like to enquire about booking the park outside of our programme hours.
If you need to cancel your booking after making it, please contact us via email. Refunds will only be issued if a cancellation request is made at least 3 days before the date of your booking.
How to use the booking system
Visit https://byc.ezfacility.com
Click Login in the left menu. If you need to register an account, click Register. Create a username and password. You will then need to complete your registration via the email you're sent.
Once you've registered or logged in you should then be redirected to our calendar. If not choose Book Sessions in the left menu, or click this link.
Select the hire slot you want, then choose Buy Package. Only available slots will appear on the calendar. Click Buy again to confirm, then fill in your card details on the next page, and hit Complete Checkout.
You'll receive a paid invoice via email as confirmation that the booking was successful. (Please disregard the contents of the email, we can't change it 🤷‍♀️). If you are booked on to a session it will display as 'Scheduled' when you click on it in the calendar.